Skin Care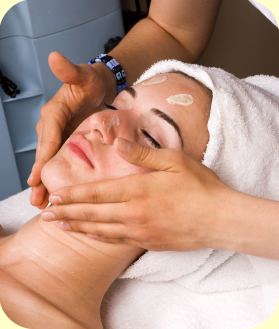 "What is your skin trying to tell you?"
Skin health is an important facet of maintaining overall physical well-being. The skin is the largest organ of the body; it offers protection from the elements and helps maintain a healthy internal balance.
All three layers of your skin have a hand in keeping you healthy.
The epidermis, your outermost layer of skin, helps produce essential proteins and vitamins like Keratin.
To protect from harmfull sunrays your epidermis also holds melancytes which produce melanin.
The Dermis, which is the middle layer, houses blood vessels, nerves, sweat glands, as well as collagen and elastin.
The subcutaneous layer, comprised of fat and collagen cells, helps you to retain heat, and it also absorbs shock and protects your internal organs from injury.
Your skin can set off alarm bells when something is wrong internally. Many serious conditions first manifest themselves as skin problems. In some cases, lupus, diabetes, hepatitis C, some cancers and kidney failure are indicated first by a rash, discoloration or bumps on the skin. It is important to pay attention to what your skin is telling you.
Facial Rejuvination Treatment
We use our pure swiss skin care line with 9 anti-aging elements along with specific massage techniques to repair, restore and renew your skin.
30 minutes |  $50